Adopted in Sweden / Adopterad i Sverige
Marina Blue Nursery proudly announces the arrival of a new handsome little boy Michael!
Baby Michael was born on January 10, 2010

Weight: 5.73 lbs (2.600 g)
Length: 20.5 inches (52 cm)


Sweet baby boy Michael started his life as "Julian" doll kit created by world famous doll artist Rolanda Heimer for Doll Dreams, Germany.
Michael's head and limbs are made of soft vinyl. He has 3/4 arms and legs.
Michael's body is a jointed special, custom-made flanell body.
He is painted with Genesis paints and mediums using 3D skin techniques to achieve realistic look.

I took many pictures outside and using daylight lamps to show how he looks as close to the reality as possible!




Michael's body and limbs were weighted with tiny glass beads and micro fiber of the highest quality to feel and weight like a real baby. I never use sand in my babies!
Michael's Eyebrows are HANDROOTED :)
Michael has Black Blue Mouthblown Crystal Glass Eyes from Lauscha, Germany
Michael has a magnetic pacifier.
Michael's hair has been both painted and ultra micro rooted, only 1-2 hair straws at a time with the highest quality premium baby brown mohair of professional quality. It is so soft and feels just like real baby hair. The hair has been sealed on the inside with waterproof glue so it can be brushed, gently moistened and styled in many different ways!
I use the thinnest possible barbless rooting needles from Germany and it takes many hours and days until I feel that I am happy with the result ...






Little Michael wears size Newborn clothes and it will be fun to buy real baby clothes for him.
I use only the best quality non-toxic art products for my babies.
If sweet baby Michael has touched the strings of your heart please don't miss the chance to adopt him!
There is only one Michael, I never copy or reproduce my babies so you can be sure you get an absolutely Unique baby.
Marina Blue Nursery is 100% Smoke Free!

Michael comes to his new home with:
Designer Snow Man Set from Piccolissimo Baby:
Velour Snowman Romper
Black Hat
White Hat
White Blanket With Embroidered Snowman
Thank you Tiina for Gorgeous Set!!! :)
3 Pieces Light Blue Outfit With Teddy and Bib
White Socks
Striped Jacket With Teddy Ears
Collectible Rabbit from Barbara Bukowski
Name Bracelet with Svarowski Beads
Magnetic pacifier
Diaper
Original Certificate
Marina Blue Nursery certificate,
Birth certificate and care instructions.
+ lots of love :)






















I ship worldwide so please email me for an international shipping quote if you are not sure that your country is included:
Shipping to the USA, Canada and most of the countries outside the Europe is £35 Trackable, insurance included.
Shipping To Europe is £35, Shipping to the U.K is £35Trackable, insurance included.
I am very happy to ship my babies just about anywhere in the world, but I can not be
responsible for any custom fees or charges.
Sweden is a member of the European Union so no extra customs and fees will be charged within the EU.
För mina svenska kunder:
Leveranskostnad inom Sverige är 175 SEK
Överföring till mitt bankkonto eller bankgiro kan accepteras istället för paypal.
Kontakta mig för detaljer.
Layaway might be available - contact for me for the info.
Please ask questions BEFORE bidding. I will be more than happy to reply to your questions and send more pictures of the baby on request!

Payment is expected under 5 DAYS maximum otherwise the baby will be relisted and the person can be declared as a non paying bidder to ebay. I reserve the right to cancel any inappropriate bids.
If you have 0 feedback please contact me before bidding.
All sales are final!
Refunds only given if my item is grossly misrepresented. I back my work 100%.

Your new baby is NOT a toy and should be handled with care and should not be used as a play doll for children as it is a collectible item for doll collectors.


I am a proud member of :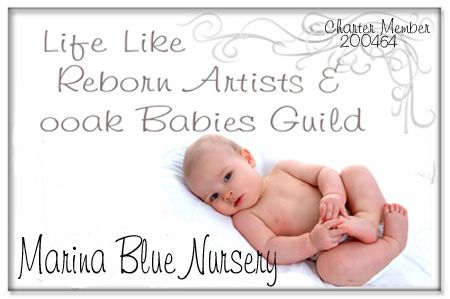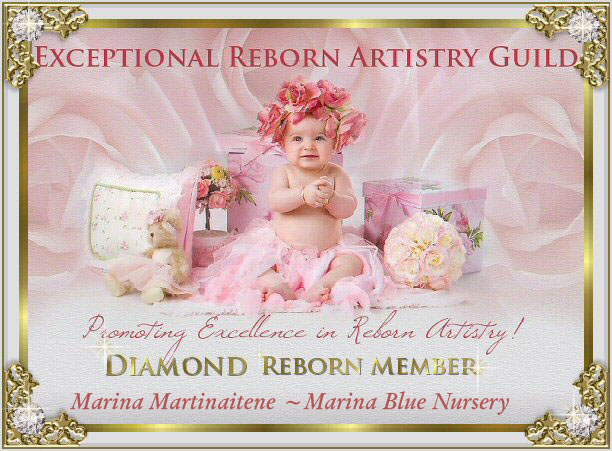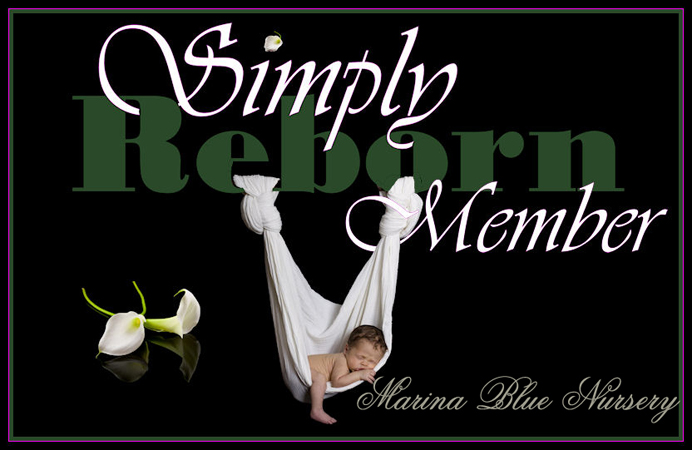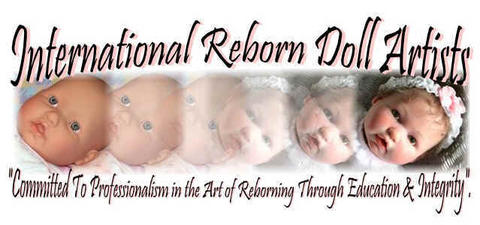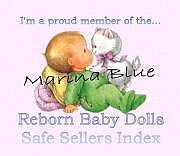 Thank you for visiting!
You are very welcome to visit my Nursery to know more about me and see my Adopted babies
Marina Blue Nursery