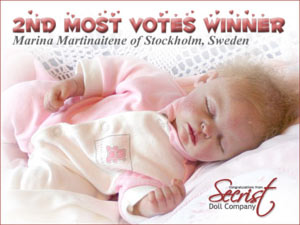 Marina Blue Nursery is happy to announce the arrival of our sweet baby boy

Daniel

Adopted in VT, USA
Date of birth: June 11, 2007
Height: 52 cm, Weight: 2kg 750g (6 lbs)


Here comes our little Prince Daniel!
He started his life as a Limona Cassedy doll kit sculpted by Adrie Stoete-Schuiteman.


Daniel has been painted with many layers of Genesis Heat Set colors to get a real baby look. As well as gentle veining, creases and blushing are the result of many hours and days of work.




Daniel has a full soft vinyl body which was weighted with poly pellets and micro fiber of the highest quality to feel and weight like a real baby. I never use sand or "baby fat" in my babies!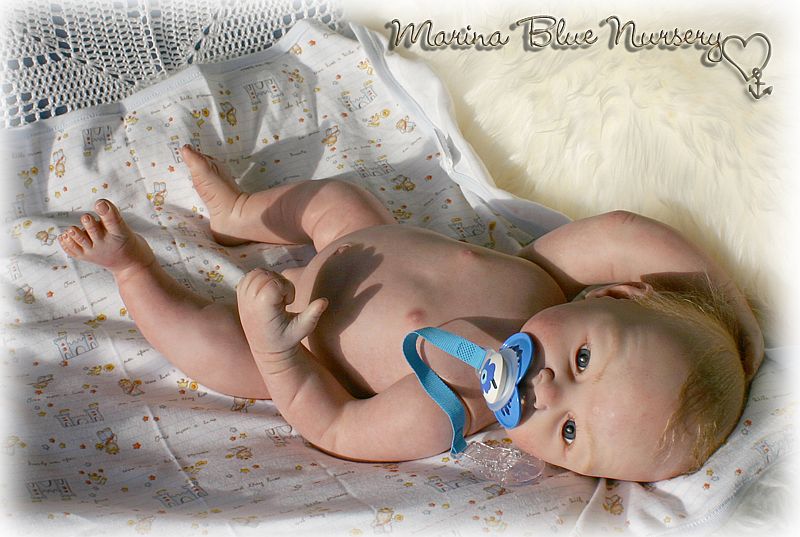 To achieve this mottled skin tone which can be seen on real newborn babies I used many new tecniques including berry makers.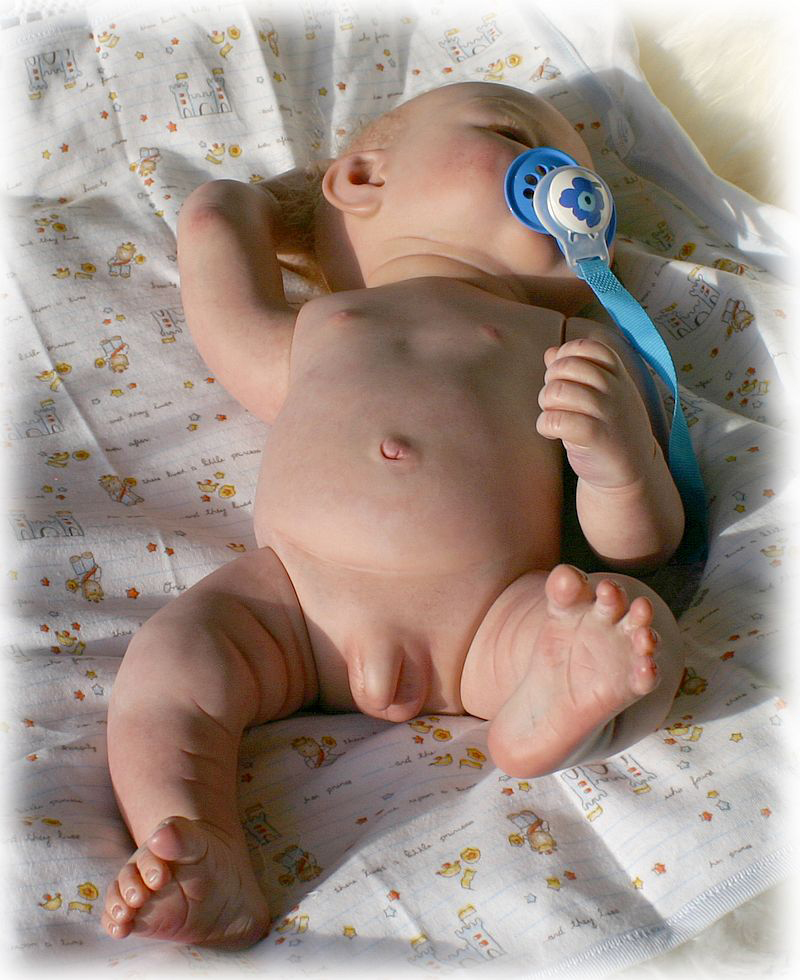 I have chosen straight baby blond mohair for Daniel's hair. The mohair is of the highest quality.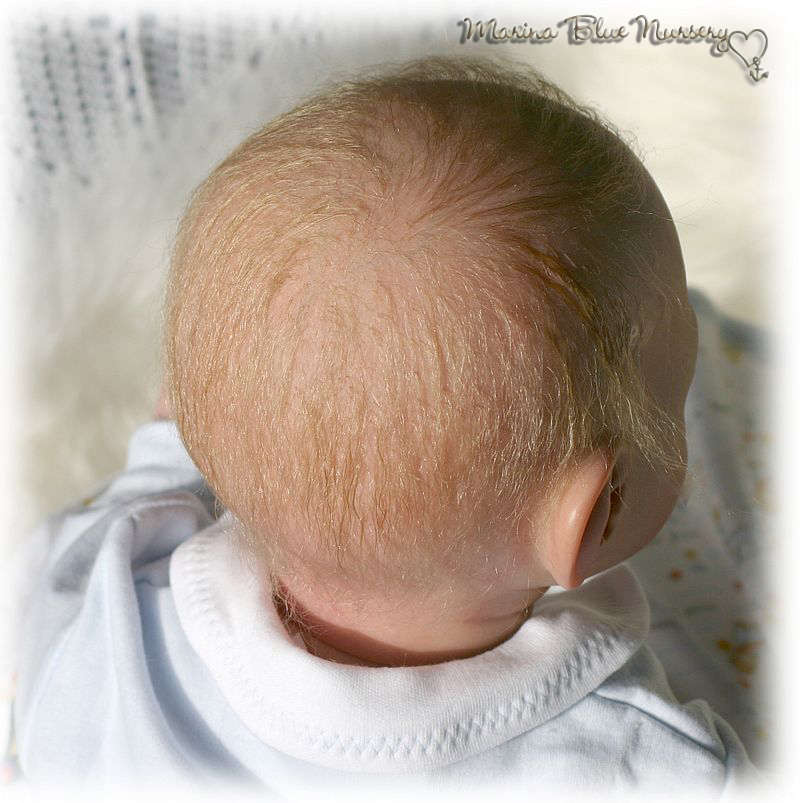 His hair has been sealed from inside with waterproof glue so you can gently brush and style his hair just the way you want it!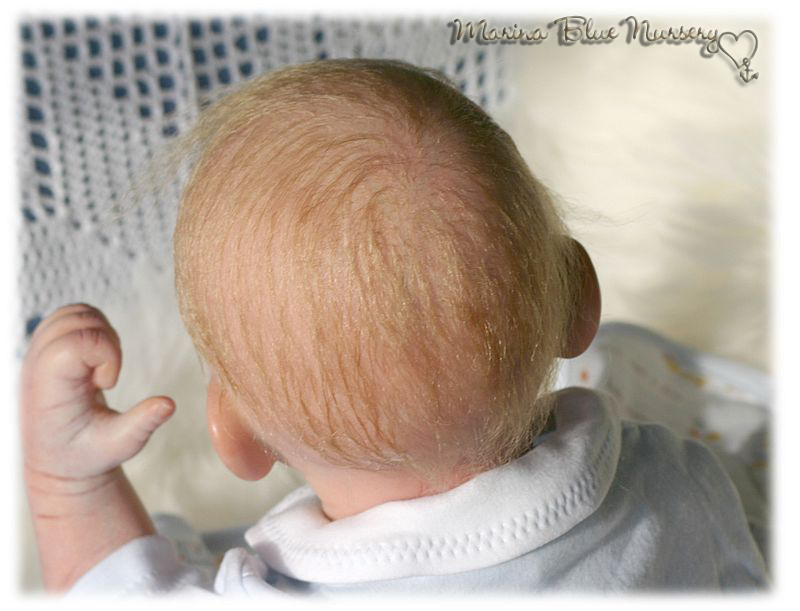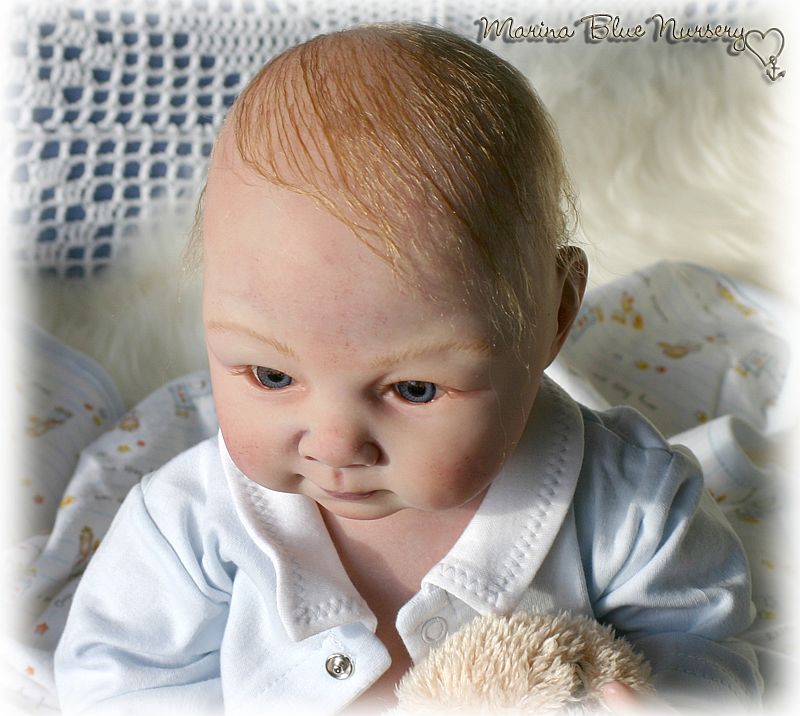 Daniel's eyebrows are 3D. This means that you can see and feel them. I have done it with the help of Genesis mediums. His eyelashes are made of real blond human hair.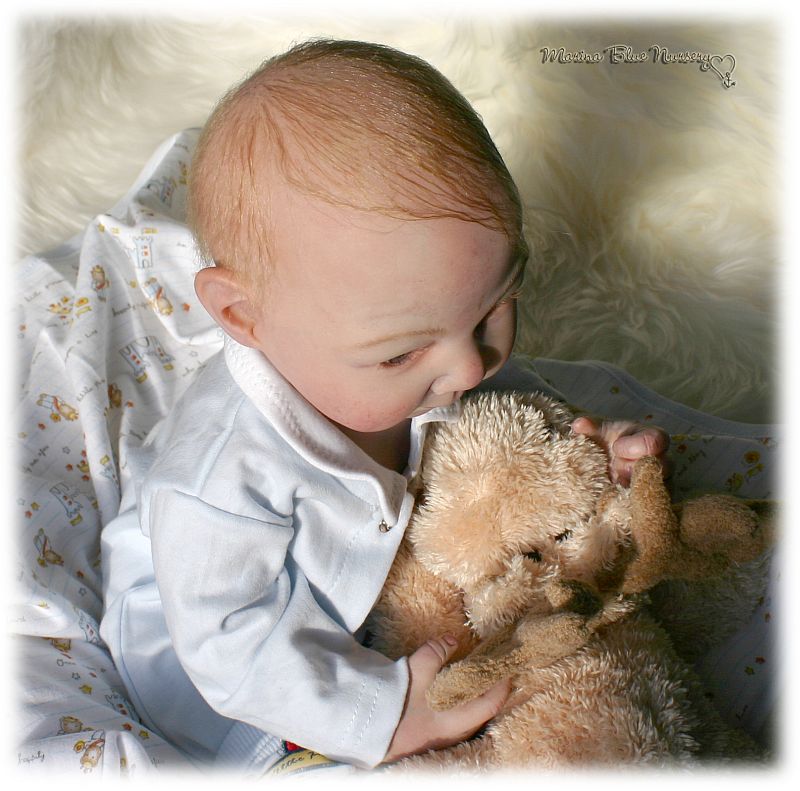 Daniel's expressive blue eyes are mouth blown glass eyes from Lausha, Germany.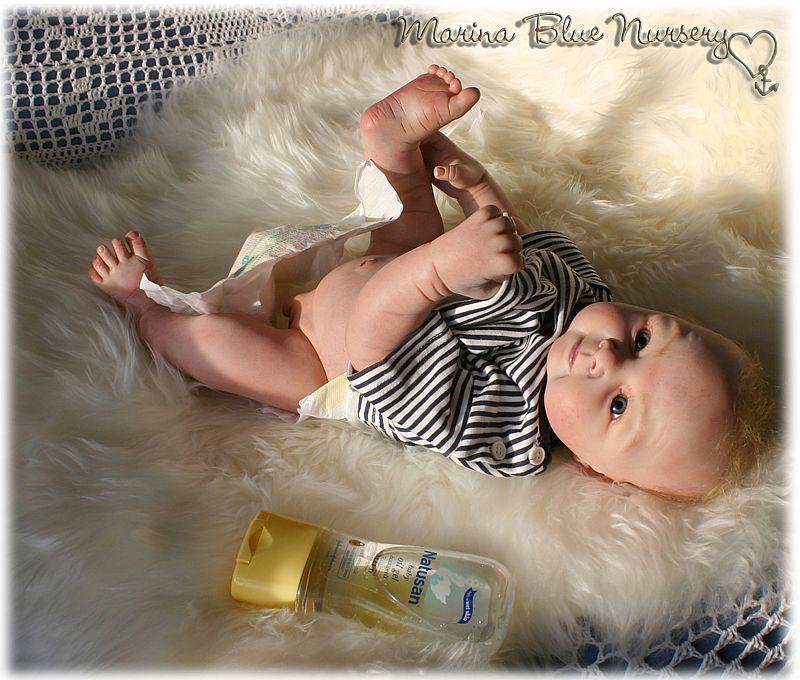 Daniel wears size 0-3 clothes and it will be fun to buy real baby clothes for him. All the clothes you see on the pictures will follow him to his new Mommy. They are brand new and bought specially for Danny in a real baby shop.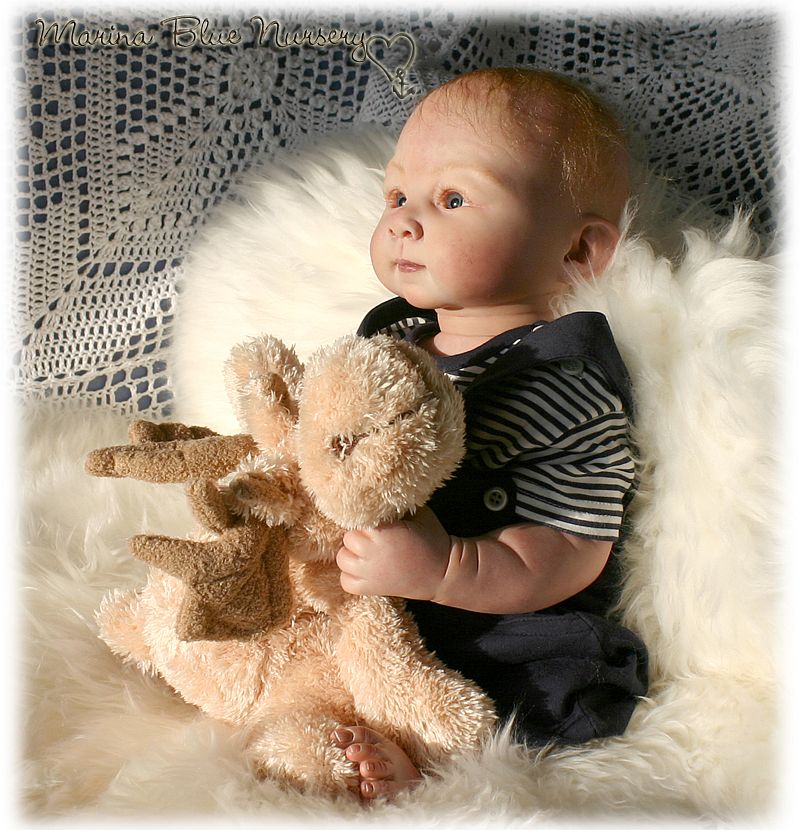 A few words about Daniel's friend: a moose named Helge.You know maybe that moose is a symbol of Sweden?:) Helge is a collectible item himself! He is a designer cuddle moose from the collection of Barbara Bukowski, Stockholm. Helge is Danny's friend for life and they will never separate! They are going to the new Mommy together!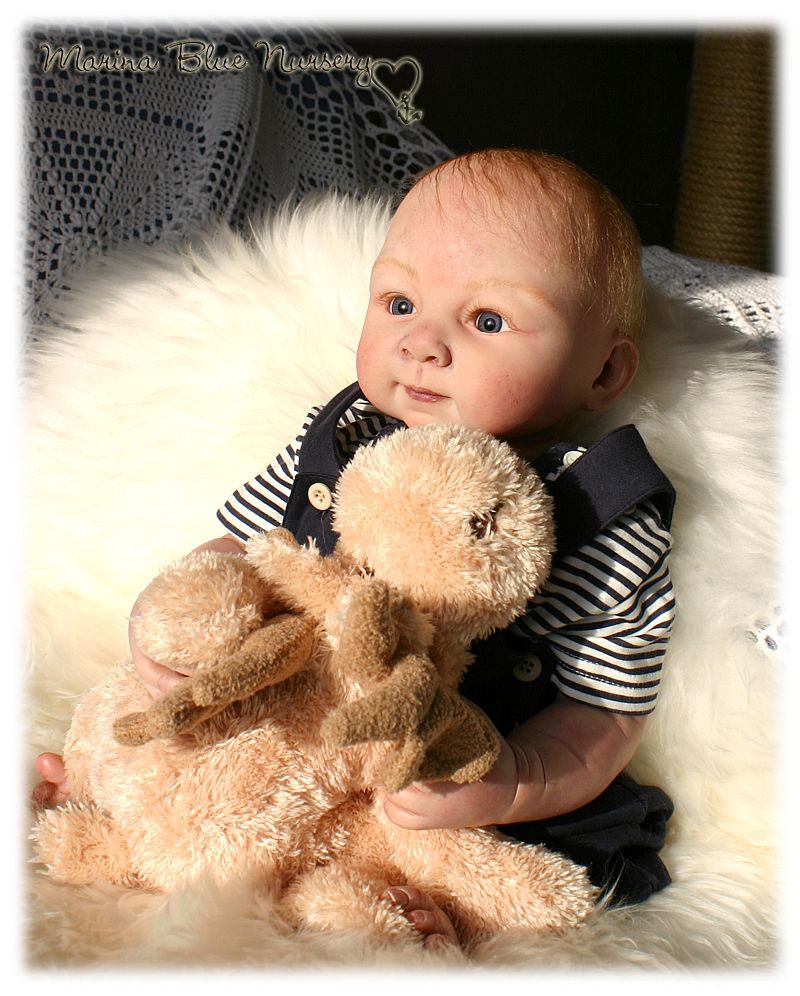 Daniel's sweet lips and hand and toe nails were carefully varnished and sealed for nice gentle shining, protection and durability.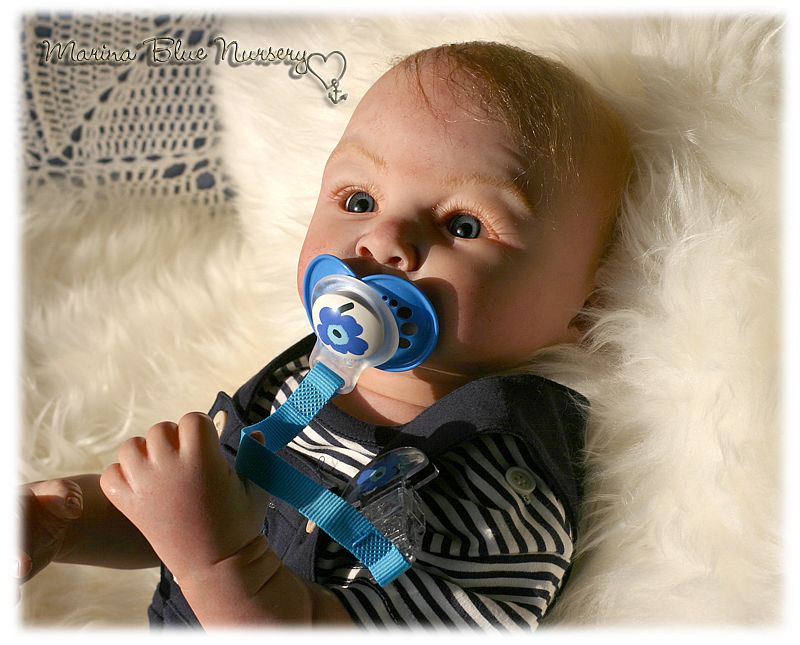 Daniel is a big boy, but he needs sometimes his magnetic pacifier. He just can't leave his gorgeous "blue flower" designer pacifier from Marimekko, Finland.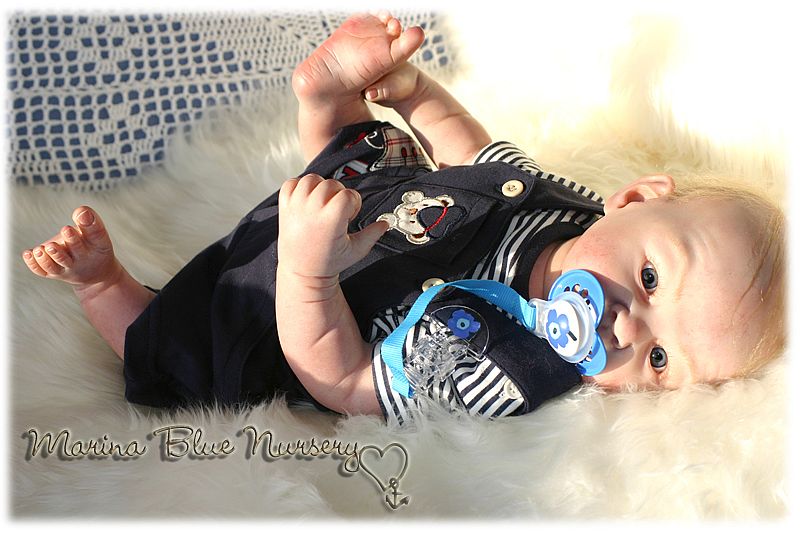 Daniel comes to his new home with all clothes you see on the pictures:
Little prince set:
overall, hat, booties,cloth hanger and wrap,
Dark blue sailor suit,
his friend Helge, his pacifier, diapers, Marina Blue Nursery certificate, birth certificate and care instructions.


Marina Blue Nursery is smoke free.
terms and conditions:
I ship worldwide so please email me for an international shipping quote!
Please ask questions BEFORE bidding
Payment is expected under 7 DAYS maximum otherwise Daniel will be relisted and the person can be declared as a non paying bidder to ebay following a negative feedback.
I accept payments with Paypal ONLY.

Daniel is not a toy, he is a high quality collector's item!
He's OOAK (One of a kind) and can't be reproduced.
Daniel can be called OARB, that means I made this reborn myself and he's not an industrially made reborn but a real Artist Reborn Baby.
I am a proud member of: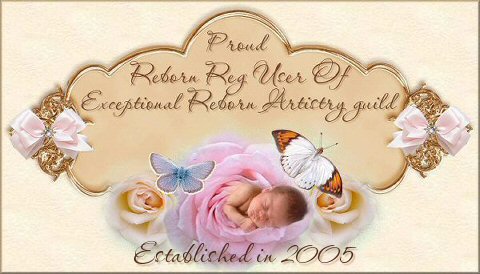 Thank you for visiting!