Phillip
Phillip is adopted in NC. USA
Newborned from Elly Knoops sculpt "Mattes", maybe a brother for your Luca? ;)
Phillip was born April 12, 2007
height 52 cm, weight 2 kg 30 g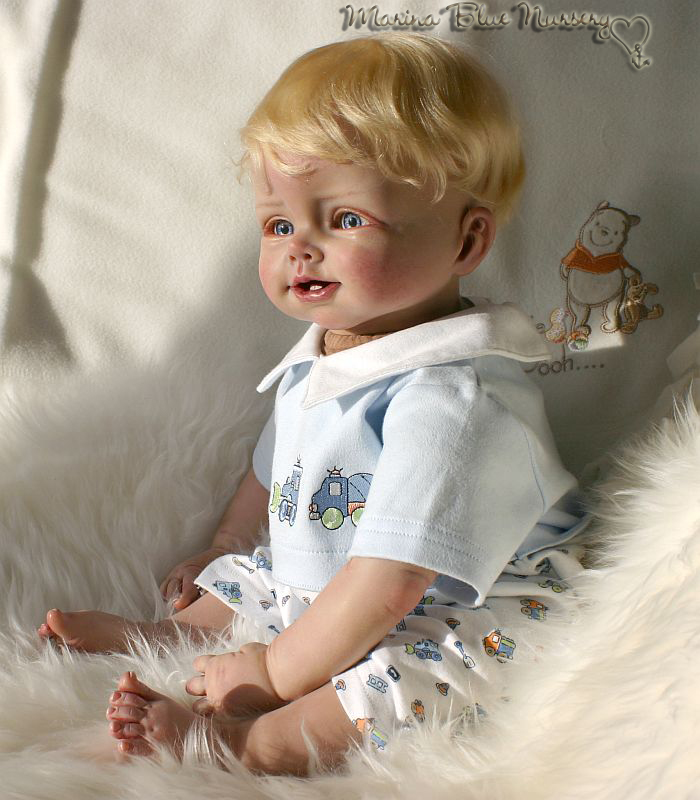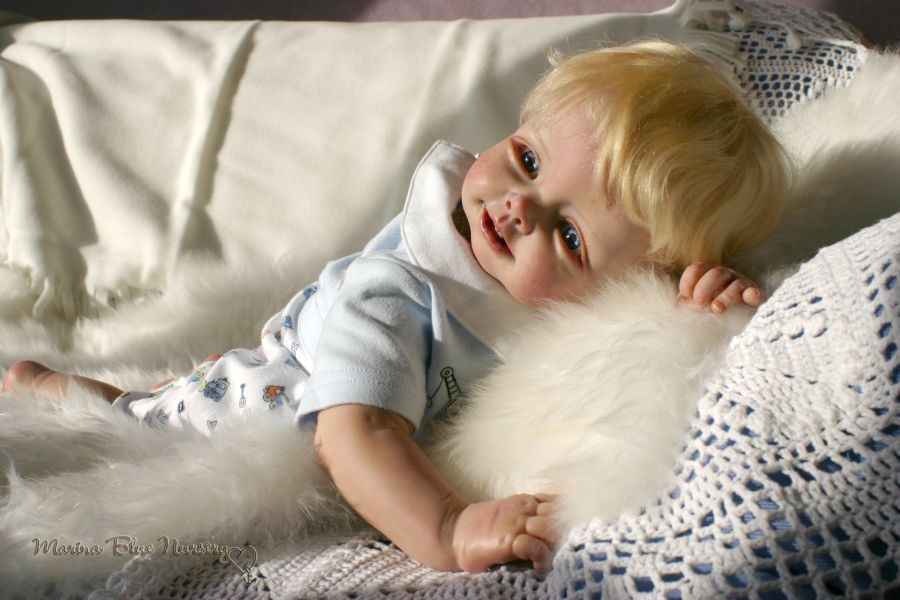 Phillip has been painted with many layers of Genesis colors to get a real baby look.
As well as gentle veining, creases and blushingare the result of many hours and days of work.
Phillip's cuddly soft touch velour body is filled with poly pellets and micro fiber to feel and weight as a real baby.
He has 3/4 original limbs.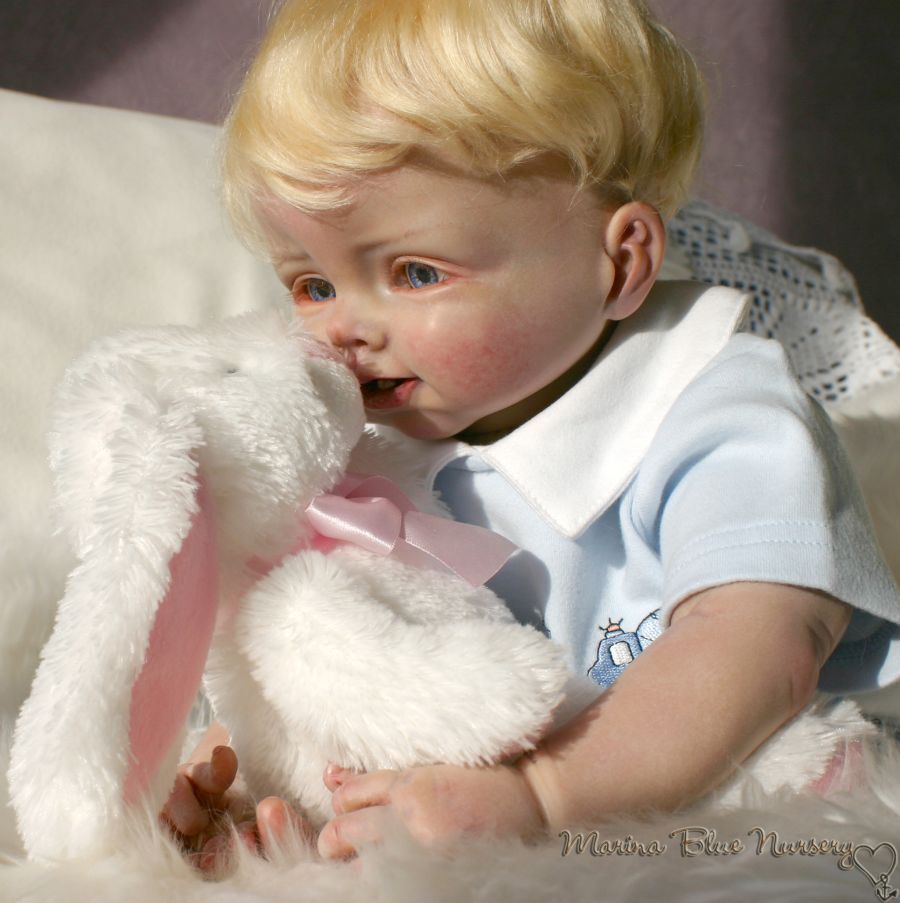 Phillip's hair is a mohair wig made in Germany. The hair color is blond. His hair can be gently brushed and styled.
His fluffy eyelashes are made of natural hair.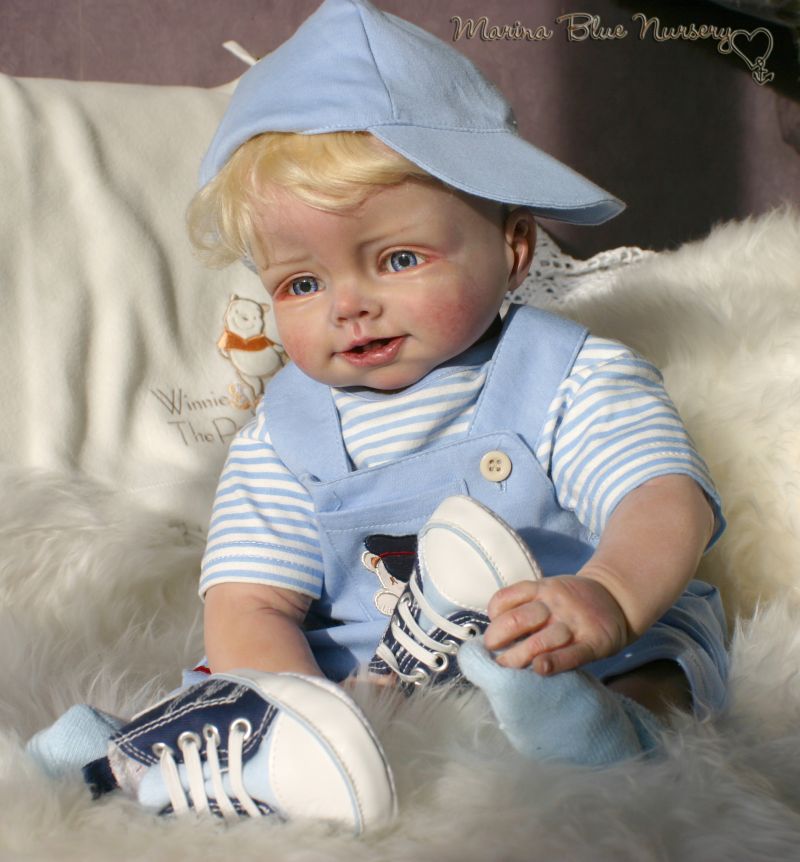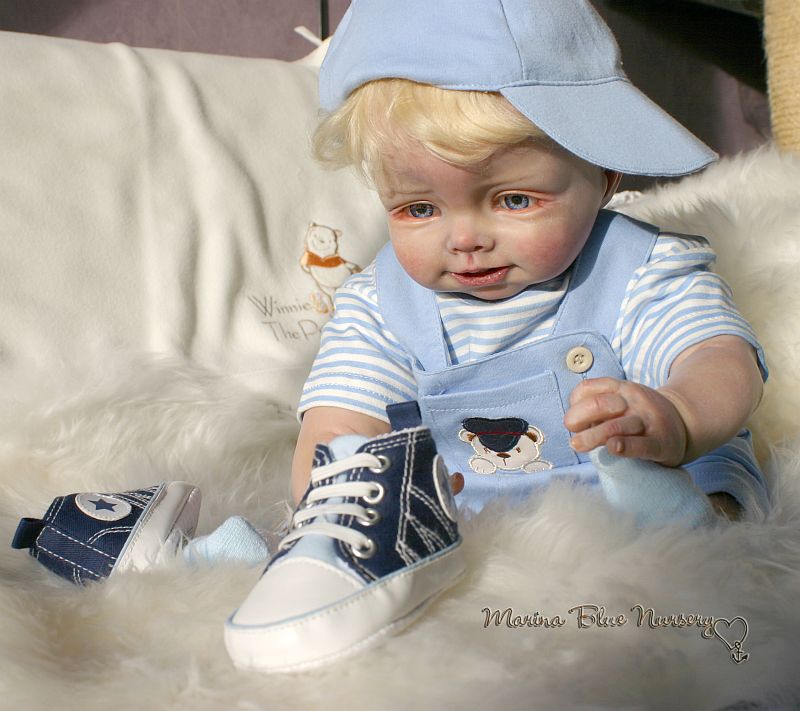 Phillip's finger and toe nails were gently tipped and sealed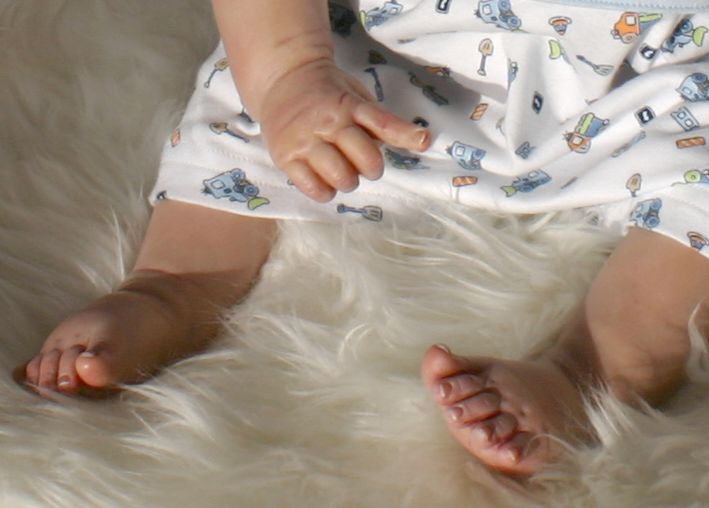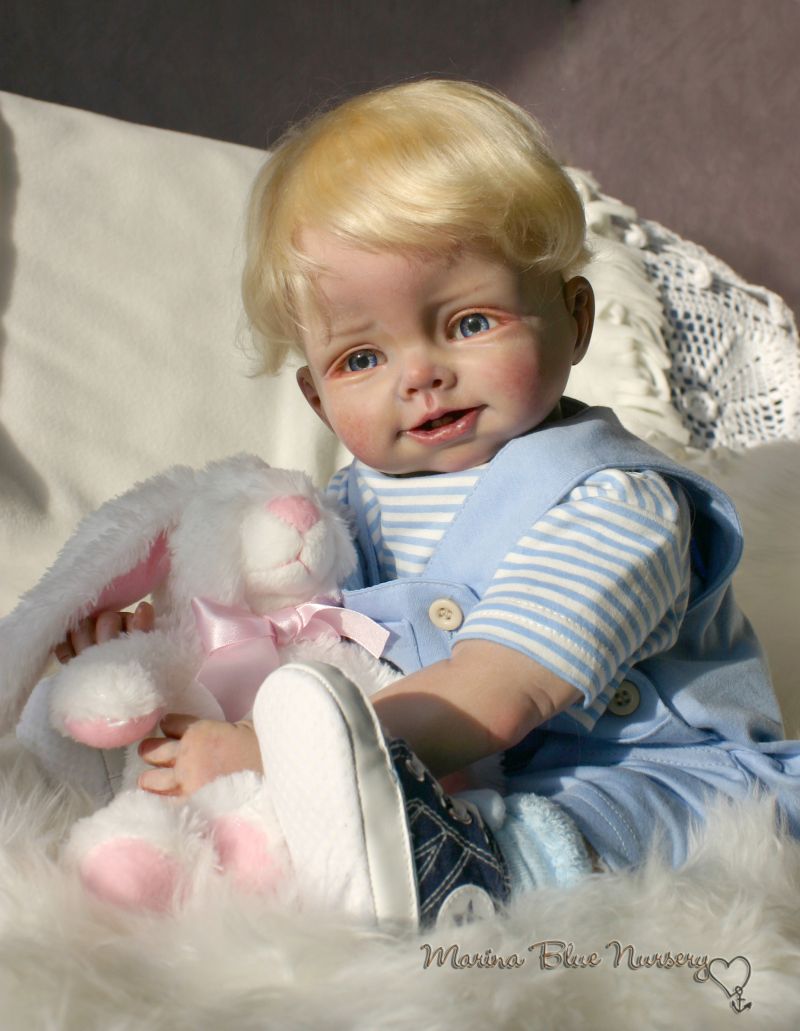 Phillip has a size 0-3 months and it will be fun to buy clothes for him in baby shops.
He will come to her new Mommy
with a gorgeous blue and white set,
blue sailor set with a cap,
Rabbit romper suit
a pair of shoes and blue socks
A fresh diaper will also be included.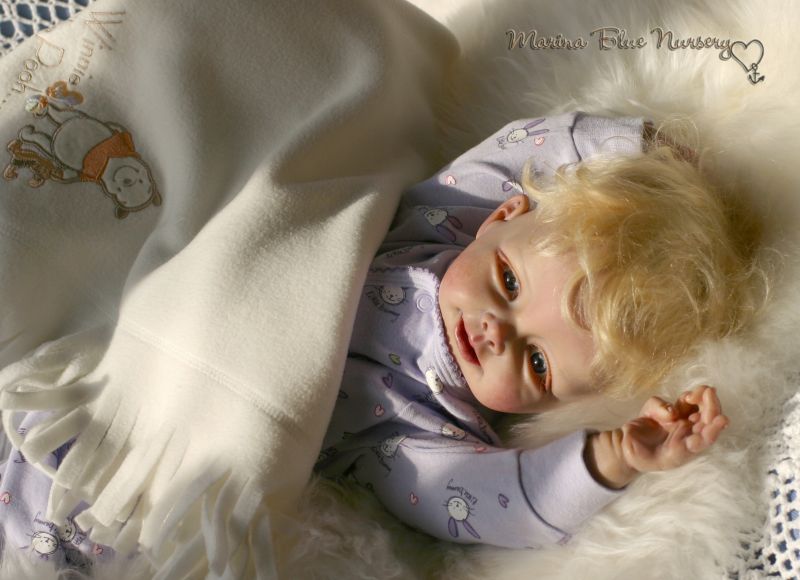 A white fluffy rabbit will follow Phillip on his way home.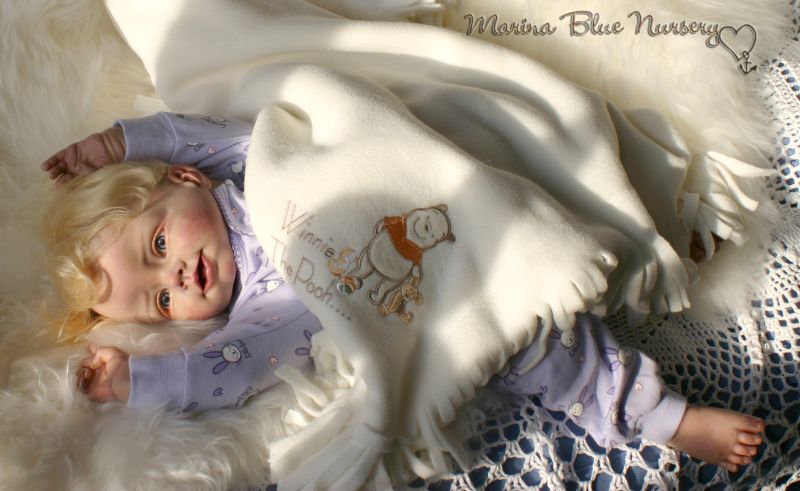 Most doll artists agree that Mattes, unlike Luca,
is a difficult sculpt to achieve a nice face. But you can judge yourself :)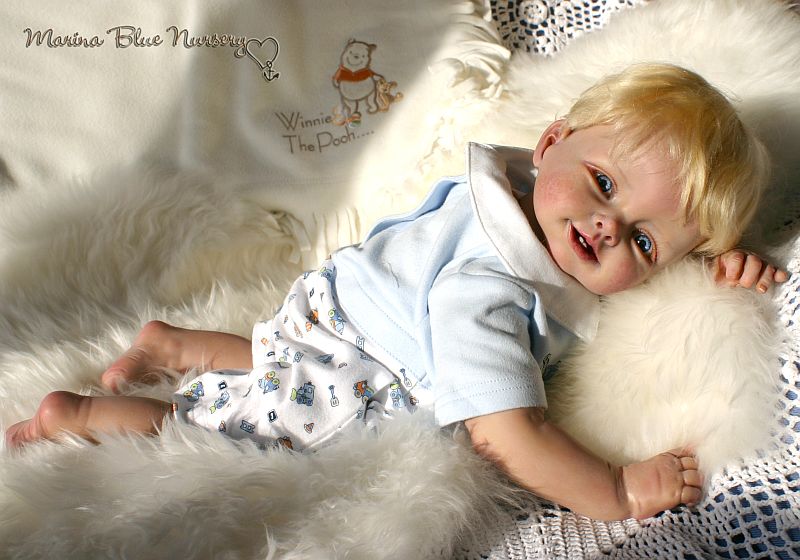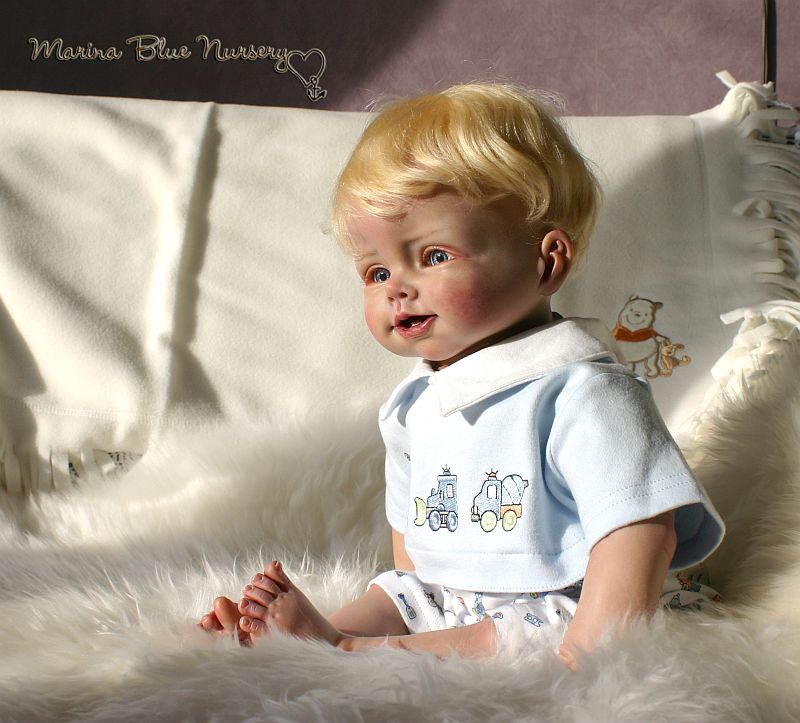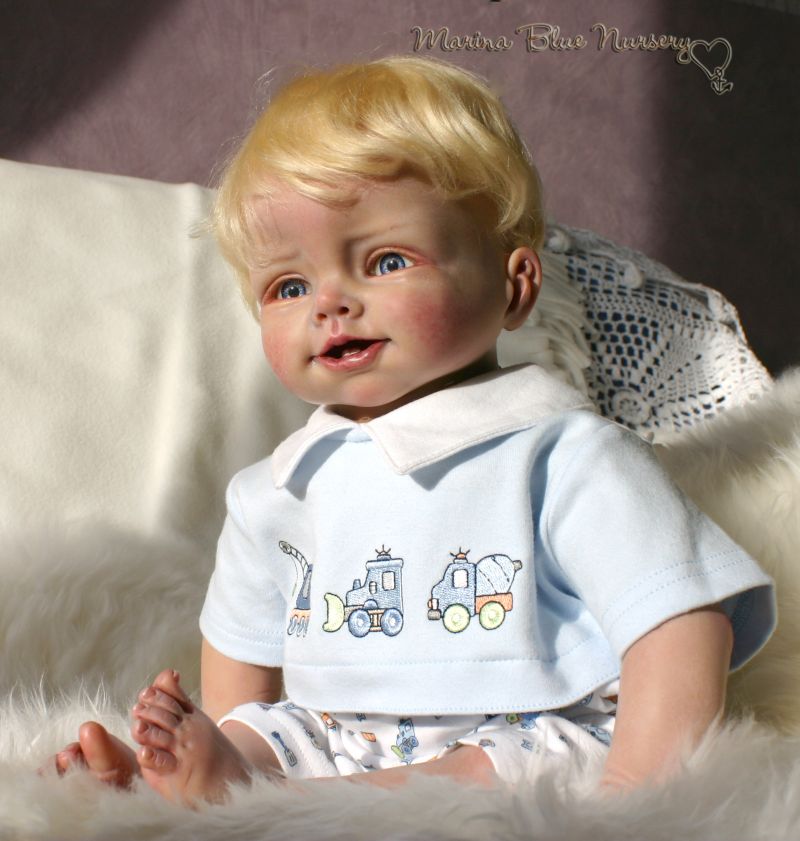 Phillip will have his birth certificate and signed certificate of authenticity from Marina Blue's Nursery.

Phillip comes from a smoke free home.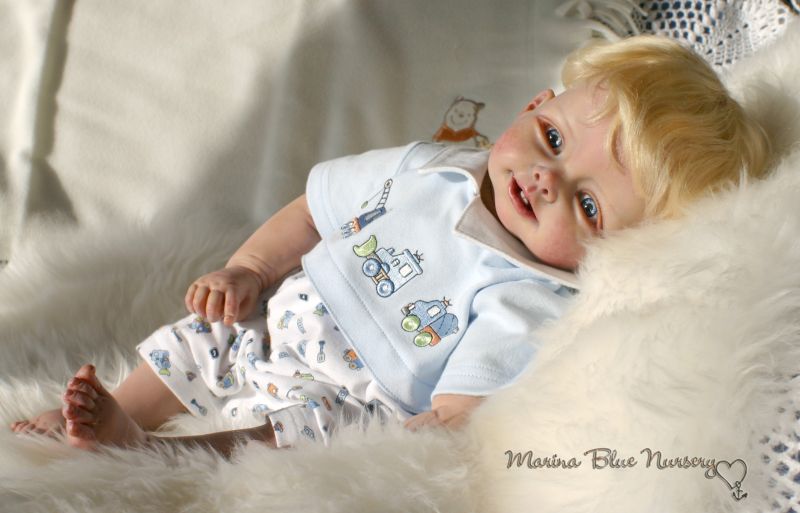 Terms and Conditions:
I ship worldwide so please email me for an international shipping quote!
Payment is expected under 7DAYS maximum
otherwise Stephanie will be relisted and you'll be declared as a non paying bidder to ebay following a negative feedback.
I accept payments with Paypal ONLY.

Phillip is not a toy, she is a high quality collector's item!
She's OOAK (One of a kind) and can't be reproduced.
Stephanie can be called OARB, that means I made this reborn myself and she's not an industrially made reborn but a real Artist Reborn Baby.

I am a proud member of :

Thank you!